Email validity is a very important factor for many businesses using email marketing. It is important to ensure that emails reach the intended destinations. That would increase the effectiveness of marketing as well as other communications. Sometimes old email addresses become invalid or get closed, resulting in bouncing emails.
NeverBounce offers to help ensure that all your emails get to the intended destinations. Through real-time email verification and list cleaning, NeverBounce promises to validate your email lists to ensure you send communication to responsive destinations. It removes outdated emails and enhances email deliverability, thus ensuring adherence to strict email provider guidelines for businesses.
While there are several NeverBounce reviews online, a closer look at the tool, as well as some of its competitors, will help you to fully appreciate its value and effectiveness. Some of the competitors to NeverBounce include ZeroBounce, Mailgun, Blaze Verify, Mailfloss, and SparkPost.
One of its biggest advantages is that it is fast and thorough in email verification and list cleaning. It also has a simple user interface and reduces your bounce rate by a significant amount. On the flip-side, it fails to provide information about the reasons for eliminating emails during the cleaning process.
Things to Consider in an Email Verification Tool
 The most important feature to look out for when deciding on an email verification service is email validation. It is the main goal of the tool, so it should be the first thing you check. For most service providers, the feature is similar and includes domain checking, SMTP authentication, syntax checking, and catch-all server detection. Other factors to consider include
Speed and accuracy
Data security and GDPR compliance 
Pricing
You need software that is fast and accurate in its validation process. High speed and accuracy mean that you will be able to handle a large volume of emails in a short time. GDPR compliance ensures the personal data you feed into the system is encrypted and secure. You do not want to compromise your clients' personal information. The price becomes an important factor where most of the features and effectiveness are similar.
Features and Benefits of NeverBounce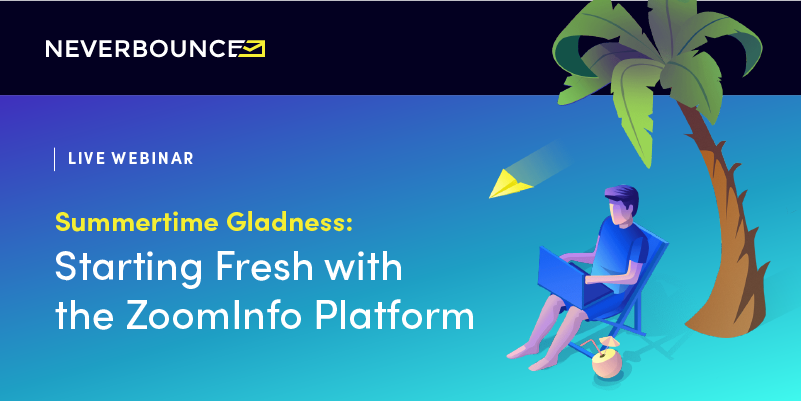 NeverBounce has a range of features that enhance its usability as well as its effectiveness. Here is a list of some of the main features.
Spam Detection
 Spam traps can have a huge impact on your reputation. They can lead to blacklisting. NeverBounce helps in detecting spam traps so that you can avoid sending messages to them. It helps you avoid tarnishing your reputation.
Bulk and Single Email Verification
 The tool allows you to validate big volumes of emails with a high level of accuracy. That enables you to determine outdated emails and save you the trouble of sending bouncing emails.
Domain Check
 The domain check aims to determine whether an email domain is alive and active. Where an email domain is not live, emails will not be delivered. Therefore, checking the domain ensures that you send communication to emails that are active and can receive messages. It boosts deliverability.
Syntax Check
 The syntax checks ensure that the email address provided is correct. It checks for errors such as spaces and the "@" sign in the email address. Such errors would normally prevent the delivery of messages to the intended destinations. The check, therefore, helps you correct such errors to ensure all your emails get to the companies or people you intend to reach out to.
Catch-all Server Detection
 The catch-all server checker helps detect domains that return valid for all addresses. This feature will help you maintain a high-quality database devoid of any invalid addresses, thus increasing deliverability.
Disposable Email Detection
Neverbounce also checks on emails that are temporary. These are email addresses that hide real addresses, thus reducing deliverability. Thus, the tool helps improve your deliverability by revealing such email addresses.
Reports
Knowledge is a powerful tool, especially in decision-making. When sending emails, you need to know the probability of your messages reaching the intended destination. NeverBounce provides reports that give you insights into your mailing list. You will be able to know the emails that are high risk so that you can clear them from your list. The reports are based on automated analyses as well as reviews by a human team. Such reports are key in determining where to focus on with your email campaign to make it more effective.
Encryption and Security
 NeverBounce provides encryption to ensure enhanced data security. It is compliant with the General Data Protection Regulations that ensure user data is not compromised. The data you provide for email verification is safe from use by the company for any purpose other than your email validation and list cleansing. Thus, you can be at peace when using it since data security is guaranteed. The software will not expose the data to anyone, including those on the email list that you are validating.
Customer and User Reviews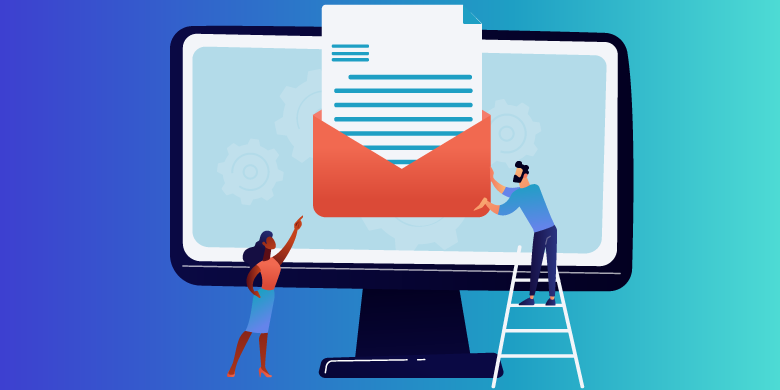 NeverBounce enjoys rave reviews from users online. Many users have expressed their satisfaction with the product, saying it meets their needs and provides positive outcomes. The neverbounce reviews offer a glimpse into how effective it is in validating emails and cleaning mailing lists. Some sample reviews can be found here and here.
Alternatives to NeverBounce
ZeroBounce is one of the closest competitors to NeverBounce. As an email validation and deliverability toolkit, it offers cleaning of mailing lists by getting rid of spam traps, abuse email addresses, and invalid email addresses. It also has a system that rates an email address' value and eliminates catch-all email addresses that have low activity.
ZeroBounce's scrubbing system further helps you collect more information about your leads, including their full name, gender, and geolocation. It has two extra services that are unique to it. First, it has an inbox placement tester to determine if your email will be delivered to the inbox or spam folder. It also has an email server tester that ensures the configuration of your email server is correct. ZeroBounce is suitable for the global market.
Blaze Verify and mailfloss have most of the features that ZeroBounce has. They however, differ in a few areas that make each ideal for a specific target market. Blaze Verify is ideal for marketers and developers. Mailfloss is best for email marketers, e-commerce shops, and busy businesses that seek to validate emails automatically to enhance deliverability. Some of the main features of the products are listed below. However, Blaze Verify does not have spam detection.
Bulk Email Verification
Single Email Verification
Disposable Email Detection
Syntax Check 
Catch-all Server Detection
Domain Check
Spam Detection
While the competing products have similar core features, NeverBounce offers some more features, making it the top option.
In Summary
A good email verification service is a must for companies carrying out email marketing campaigns. It allows you to send emails with greater effectiveness and better outcomes. Several email verification services exist in the market. NeverBounce enjoys a prime position as the industry leader.
Some of its competitors include ZeroBounce, Blaze Verify, and Mailfloss. Some of the competitors having similar features, NeverBounce has the most comprehensive range of features that will serve all your email validation needs. It has great speed and accuracy as well as enhanced security features to ensure your data is safe. Click here for more information about NeverBounce.